10 Minute Loaded Sweet Potato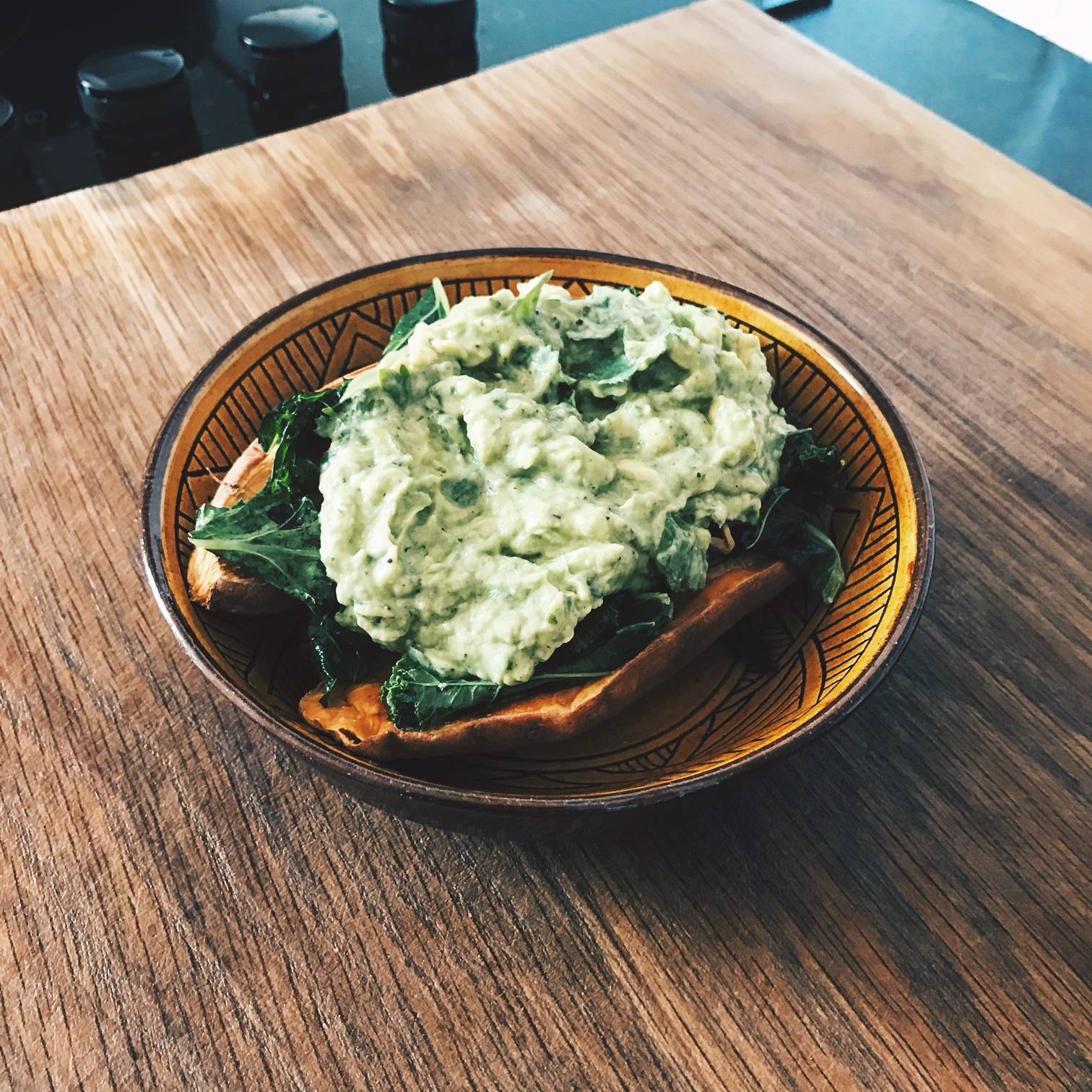 10 Minute Loaded Sweet Potato
Course: Main
Cuisine: English
Keyword: Sweet Potato
Prep Time: 5 minutes
Cook time: 5 minutes
Author: Robbie Holt
Serves: 1
Let's face it - when it comes to cooking, sometimes we just want to order take out. You've had a long day and you don't feel like preparing something yourself, even though it's so much cheaper!
So that's where a loaded sweet potato comes in. Microwave it, and prepare a perfectly delicious, balanced meal. To
Also, in preparing this delicious meal, we used some of our favourite products, which you can find on our list of recommended products here:
- 1 large sweet potato
- 1 cup fresh Kale
- 1 clove of garlic
- 1 tsp coconut oil
- 1 medium avocado
- 1 handful fresh coriander
- 1 handful fresh basil
- 1 tsp fresh chives
- juice of 1/2 a lemon
- 1/4 cup water
- 1/4 cup extra-virgin olive oil
- Salt & Pepper
1. Wash and scrub the sweet potato. Cut it straight down the middle and prick it in many places with a fork. 2. Now heat it in the microwave for 5 minutes.
3. In a pan, add the garlic and Kale. Fry for 3-4 minutes on a high heat.
4. Combine the rest of the ingredients in a blender to make a delicious sauce.
5. Get a nice bowl, add the potato, Kale and Garlic, then Avocado mix.