Blueberry Chia Jam Vegan Bars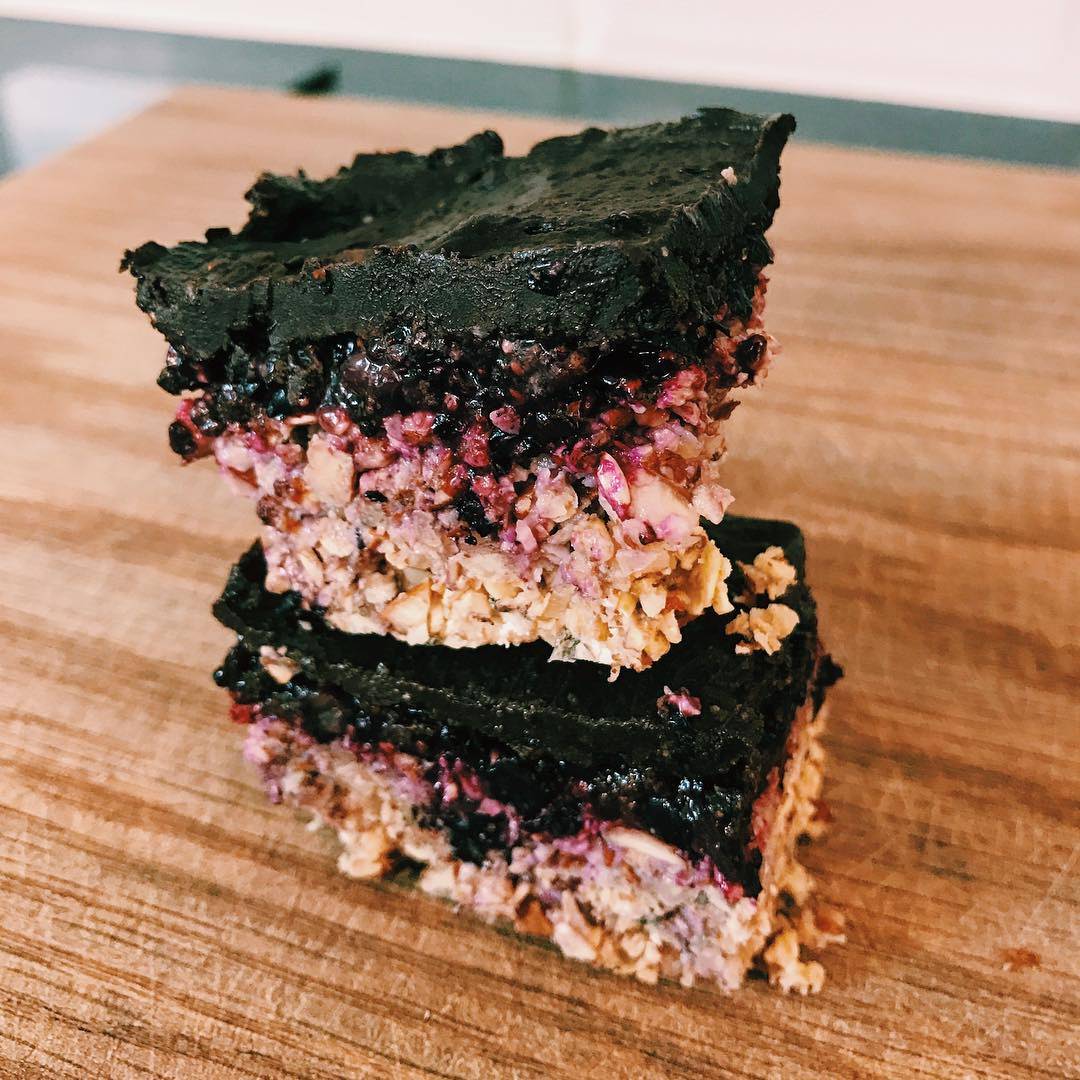 Course: Sweets
Cuisine: American
Keyword: Sweet Bar
Prep Time: 40 minutes
Cook time: 0 minutes
Author: Robbie Holt
Absolutely delicious when you have the patience to put together a multi layer vegan bar. These don't just pack a delicious taste either, with oats and fruits, there's plenty of fibre in there.
Try it out for yourself, and let us know how you get on.
Base
- 1 1/2 cups almonds
- 1 1/2 cups rolled oats
- 1 tbsp chia seeds
- 1/4 cup maple syrup
- 1 tsp vanilla extract

Blueberry Chia Jam
- 1 1/2 cups frozen blueberries
- 2 tbsp chia seeds

Topping
- 1/3 cup maple syrup
- 2 tsp melted coconut oil
- 1/3 cup cacao powder
- 1 tbsp water
1. Line a 9' x 5' loaf pan with parchment paper first.
2. Now combine the base ingredients in a food processor
and pulse until combined. Press down in the bottom of the pan.
3. Then blend the blueberries and chia seeds. Use frozen, as the consistency should be smooth
and sticky. Layer this on top of the base and press down.
4. Now add the topping ingredients together until you
have a smooth, but thick texture. Layer this on top, and freeze the loaf pan for 20-25 minutes.
5. Take them out, slice them, and share accordingly. They won't be around for long.