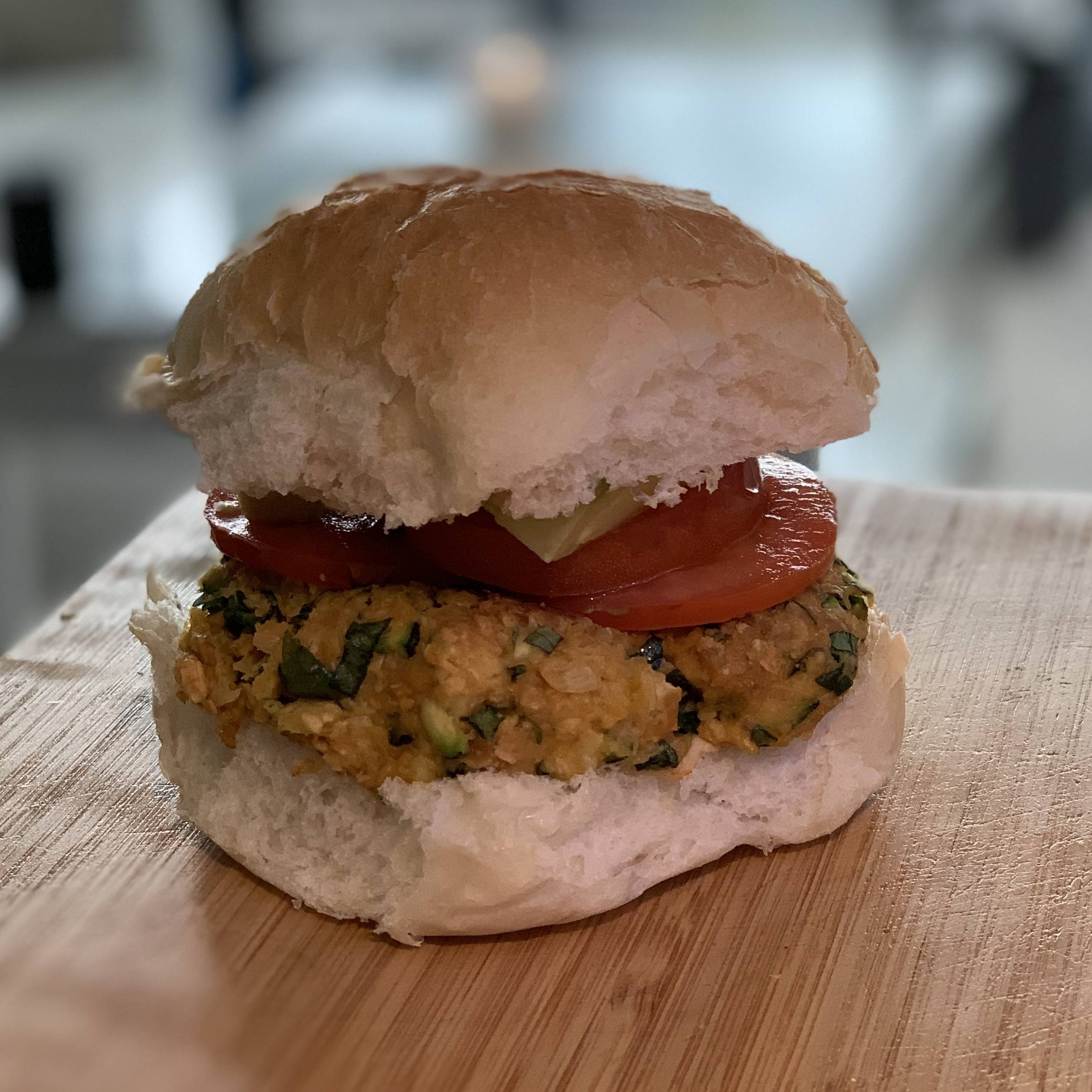 Course: Sweets
Cuisine: American
Keyword: Vegan Burger
Prep Time: 10 minutes
Cook time: 10 minutes
Author: Robbie Holt
Vegan burgers have literally taken the world by storm, with the incredibly successful IPO of Beyond Meat, it's proving that veganism is here to stay and it's clear in every direction that we're moving towards adopting plant based diets. So… if you've got a friend who's 'never had a good veggie burger', we urge you to take them out and try something, or this recipe???
Neither of you should be disappointed.
- 1 can chickpeas, drained, rinsed and mashed
- 1/2 red onion, finely diced
- 1 small zucchini, grated
- 3 tbsp chopped cilantro
- 3 tbsp red wine vinegar
- 1 tbsp sriracha sauce
- 2 tbsp natural peanut butter
- 1 tsp cumin
- 1 tsp garlic powder
- 2 tsp black pepper
- 1/2 tsp sea salt
- 1 cup quick oats
- 2 tbsp extra virgin olive oil
Drain and rinse your chickpeas first, then add them to a bowl with the zucchini.

Now season with onion, garlic, cumin and black pepper powders.

Then add in the corriander, red wine vinegar, sriracha, oats, peanut butter and most of the olive oil.

Using your hands, roll the mixture up into balls and press on them so they suit your preference for burger sizes. You'll need to press them down, and ensure the consistency is strong enough so they don't fall apart.

Get a large non stick pan, and fry some oil.

Add the burgers in and pan fry for 3-4 minutes on each side, or until they're golden brown.

Get a large bun (toasted), and add all your desired veggies on top.

Press the bun back together, and enjoy!