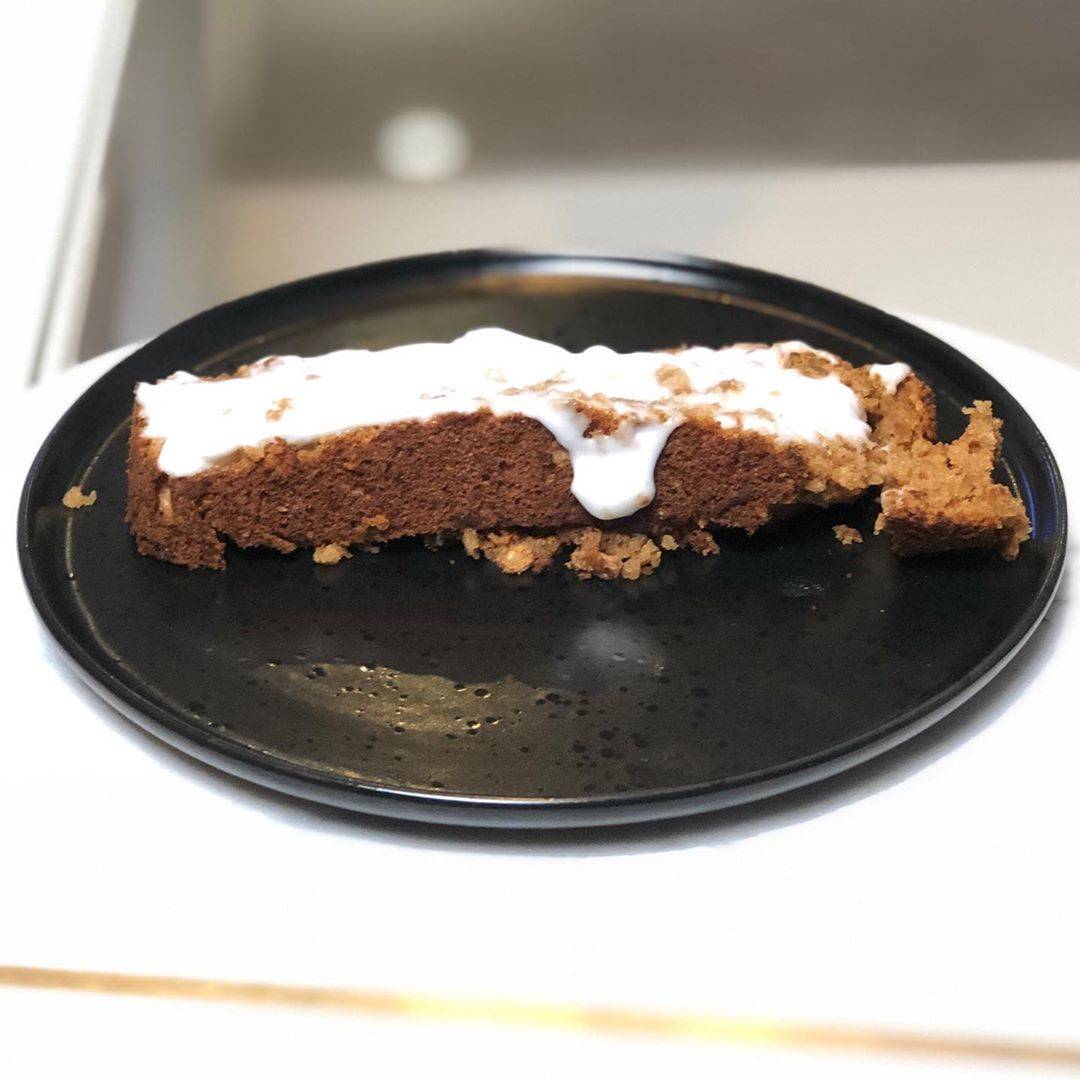 Course: Sweets
Cuisine: American
Keyword: Banana Bread
Prep Time: 10 minutes
Cook time: 40 minutes
Author: Robbie Holt
After receiving a late night request for banana bread I had to get my thinking cap on fast! It needed to be low in sugar, high in protein and taste amazing. Took a few tries but I think we nailed it with this one.
Also, in preparing this delicious meal, we used some of our favourite products, which you can find on our list of recommended products here:
- 1 1/3 cups (320 g) mashed very ripe banana (about 4
medium or 3 large)
- 2 tablespoons (15 g) ground flaxseed
- 1/3 cup (80 mL) plant-based milk
- 1/3 cup (80 mL) coconut oil, melted
- 1 tablespoons (30 mL) Date Syrup
- 2 teaspoons (10 mL) pure vanilla extract
- 1/4 cup plus 2 tablespoons (60 g) coconut sugar
- 1/2 cup (50 g) rolled oats
- 1/2 teaspoon baking powder
- 1 1/2 cups (210 g) Quinoa Flour
- Almond cream of plant based yogurt on top.
1. In a large bowl, mash the banana until almost smooth, and make sure you have 1 1/3 cups.
2. Stir the wet ingredients (ground flax, milk, melted oil, date syrup, and vanilla) into the banana until combined.
3. Stir the dry ingredients (sugar, oats, baking soda, baking powder, salt, and flour) into the wet mixture, one by one, in the order listed. Stop stirring when there are no flour patches at the bottom of the bowl.
4. Spoon the dough into the loaf pan and spread out evenly. Add your desired toppings and gently press them into the dough to adhere.
5. Bake the loaf, uncovered, for 40 minutes at 180C (fan oven), until lightly golden and firm on top. The top of the loaf should slowly spring back when touched.
6. Leave it to cool, or if you're an idiot like me, eat it after waiting 10 minutes because you're hungry. Enjoy!